We use existing raw materials sustainably
Material efficiency is a key factor in making advanced biofuels, with solutions based on the use of waste and residues, enabling increasingly sustainable fuel production without compromising global food production or biodiversity. Renewable wood-based biofuels can substantially reduce transport emissions while maintaining sustainable production methods.

We benefit from the lifecycle of wood-based biomass with optimal efficiency. As a raw material, wood provides a very good starting point, as evidenced by the renewable BioVerno fuel made from a residue of pulp production at UPM.

We are also developing new raw material concepts based on sustainable land use with low risk of causing indirect land use change.
Renewable biofuel comes from wood
Wood is UPM's most important raw material. It is a renewable raw material that we transform into a variety of recyclable products, which also retain carbon throughout their lifecycle. Products such as pulp, paper, labels, timber, plywood, biocomposites, biochemicals and biofuels. From wood to products with respect for nature.

The production process for UPM's biofuels stresses material efficiency and renewability. A natural wood extract of mainly softwood origin, crude tall oil is collected as a residue in pulp production. No separate logging operations are needed for making UPM BioVerno advanced biofuels. Crude tall oil is a wholly renewable raw material, and so its use yields substantial environmental benefits compared to the use of fossil fuels.
Crude tall oil is a residue of the pulp making process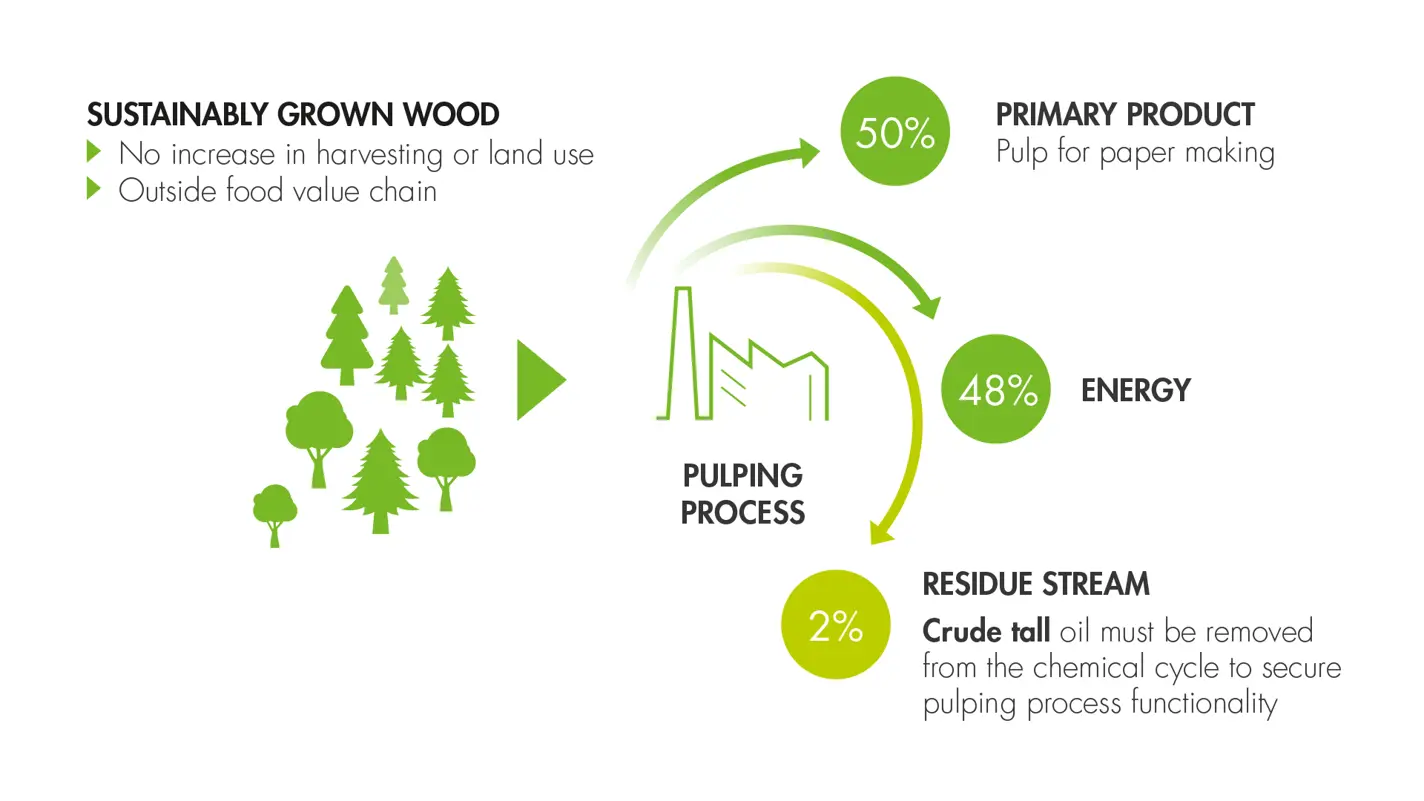 Sustainable forestry is the foundation of our operations
The crude tall oil we use in our production is a residue of the pulp making process. Wood for the pulp processing is legally logged and the origin of wood is always known. The tracing system and Chain of Custody model of our raw material providers cover the requirements for both PEFC™ and FSC® forest schemes.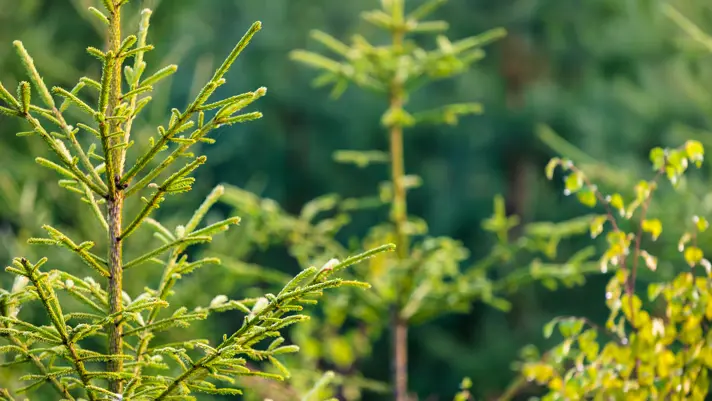 Brassica carinata - new sustainable alternative for biofuel feedstock
UPM Biofuels has developed a new biofuel feedstock concept by growing Brassica carinata as a secondary crop in South America. The carinata crop produces non-edible oil suitable for biofuels' feedstock and protein for animal feed. UPM grows and tests Brassica carinata with third-party farmers in Uruguay.
The sequential cropping concept enables local contract farmers to take existing agricultural land into use outside the main cultivation period. This provides additional income to farmers in winter time without compromising existing food production. Cultivation also prevents erosion, increases soil carbon accumulation and improves soil quality.
RSB (Roundtable on Sustainable Biomaterials) low ILUC risk certification verifies that Brassica carinata oil from UPM Biofuels' feedstock production in Uruguay has a low risk of causing indirect land use change emissions when used for biofuels production.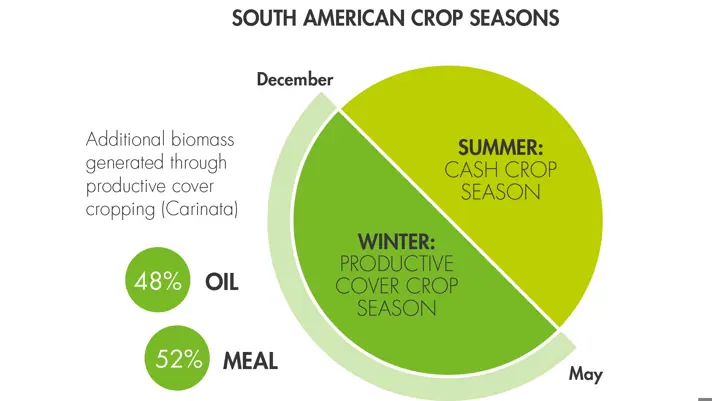 Our raw material research is based on efficient use of various forest industry residues. We are seeking new possibilities for using and generating biomass. Besides tall oil, we also test other waste and residue-based raw material alternatives that do not compete with food production.

Our innovation culture has won global recognition as our expertise in biomass treatment, processes and bioenergy has taken us to the cutting edge of wood-based product innovation based on the progressive and sustainable solutions favoured by UPM's Biofore strategy.

UPM devotes some 5-10% of its annual cashflow to research and development, seeking to make more from less in all our operations.