The collaboration partners often aim to solve quite complex societal problems which require long-term, large-scale actions that are based on scientific research. This is exactly at the core of joint efforts. There is no shortcut to success; we must use our limited resources to promote the most impactful, timely actions.
In collaboration on young people's right to read
The Children and Youth Foundation in Finland has been working together with various companies ever since it was founded in 2001. One of our biggest success stories is the national Read Hour campaign, which has Sauli Niinistö, the President of the Republic of Finland, as its patron. The campaign challenges everyone in Finland to read for one hour on the UN's International Literacy Day on the 8 September.
Behind the Read Hour campaign lies the alarming fact that as many as one in eight young people graduate from primary school without adequate reading skills. In addition, according to the latest PISA survey, two third of boys read only if forced. This raises the question of whether literacy in Finland is still a universal right. It is clear that reading skills are of great importance in all areas of society. We hope that literacy will remain Finland's most important export asset also in the future.
Read Hour was inspired by the UN's international Little x Little campaign, an initiative by the world's six largest competing media companies with focus on well-being of young people. In Finland media companies, educational institutions, municipalities, libraries and many kinds of associations and organisations joined forces in the Read Hour campaign. This is a perfect example of the potential we have in Finland to make concrete changes in society when we bring different operators together.
The Read Hour campaign also aimed to work together with young people. As a part of the campaign, volunteers from UPM, one of our main partners, participated in virtual lessons where they talked to secondary school students about their meaningful books and the importance of reading. Research shows that role models have a positive effect on young people's reading habits. According to a survey carried out by The Children and Youth Foundation, young people would read more if they only found more interesting content to read. However, according to young people and the UPM volunteers, the most important value about volunteering is the feeling of being seen and heard.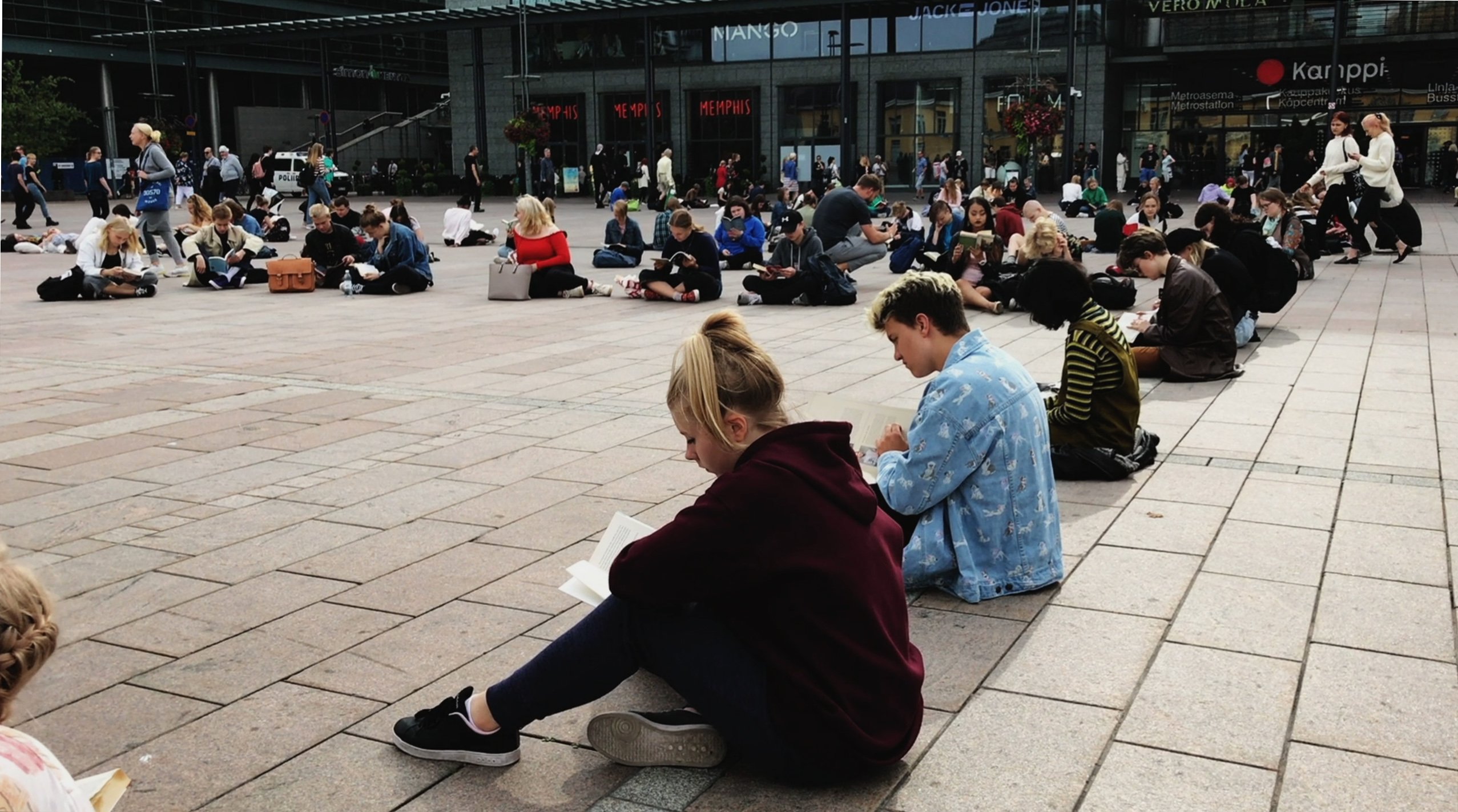 Let's discuss more about the future potential of collaboration
What comes to reading of young people, we achieved widely a concrete change. However, going forward, there is still a clear need for increasing companies' efforts on responsibility. Beneficiaries, causes and practices vary, but there is a desperate need for long-lasting partnerships and resources. These partnerships would enable to foresee where the focus should be. At the moment, however, there is hardly no critical discussion about the direction in which the collaboration between companies and other operators should be heading. Work on corporate responsibility is no longer an absolute value as such; the goals and results matter on a societal level. We should focus on ensuring the coordination and continuity of activities, so that the efforts carried out by different operators don't appear too fragmented to the target group.
In the end, it is vital that we encourage different parties, including the public sector, to participate in a dialogue on the future of corporate responsibility actions, as well as the trends and success stories in the field. Or, we can also, in true Read Hour spirit, echo the beautiful thoughts from Tove Jansson's Moomintroll on how exciting and unpredictable life is, and wait for the new turns in responsibility:
"Isn't life exciting!", thought Moomintroll. "Everything can change all of a sudden, and for no reason at all."
About Hanna Koskenkangas:
Hanna Koskenkangas is responsible for the foundation's corporate partnership projects. Her fields of know-how include corporate responsibility topics and partnership development. Hanna is especially acquainted with young people's inclusivity rights and societal influencing. She has a master's degree in Political Science.