Ville Vauhkonen has been employed by the UPM Research Centre as a researcher since 2011. He works in Lappeenranta, Finland, the hub of UPM's biofuel know-how. Ville focuses on studying UPM BioVerno, unique renewable diesel. Biofuels are of huge global importance, but Ville also has a personal agenda. "I have talked about it with my colleagues at work. I have three children, and I would be thrilled to be able to leave behind a positive legacy. My role is not that big, but it's something."

What exactly are biofuels?

The world has changed a lot since young Ville rode on the back seat of the family car in the 1980s. People had not even heard of biofuels or carbon footprints back then. Why couldn't there be another huge change? And what exactly are biofuels? Biofuels are divided into first and second generation fuels. First generation biofuels are made from colza, rapeseed, corn or sugar beet. There are huge fields in Germany that are used to grow the raw materials for biofuels. Second generation biofuels are made for example from waste and residues. Biofuels made from UPM's wood-based raw materials, such as crude tall oil or forest residues, are also second generation biofuels.

"This is a major ethical issue for me. I find it difficult to understand why people would make fuel from raw materials that could also be eaten. Conversely, tall oil is a non-food residue from an existing production process, which makes me very pleased with this project," Ville explains.


The teacher who became a biofuels researcher

Ville did not plan to become a researcher, particularly not one specialising in biofuels. His academic career started with medical physics before studying to become a teacher of physics and mathematics. Something huge started to brew when Ville ran into a professor he knew: This was the start of Ville's bioenergy research. The meeting also led to a change of his doctoral thesis from physics to energy technology. The highlights of Ville's work are the moments of success. In his opinion, the culmination of his career so far was the moment when his team was told that a biorefinery was going to be built. In 2014, UPM's biorefinery in Lappeenranta, Finland, will be the first commercial scale plant in the world manufacturing wood-based biofuel for use in motor vehicles.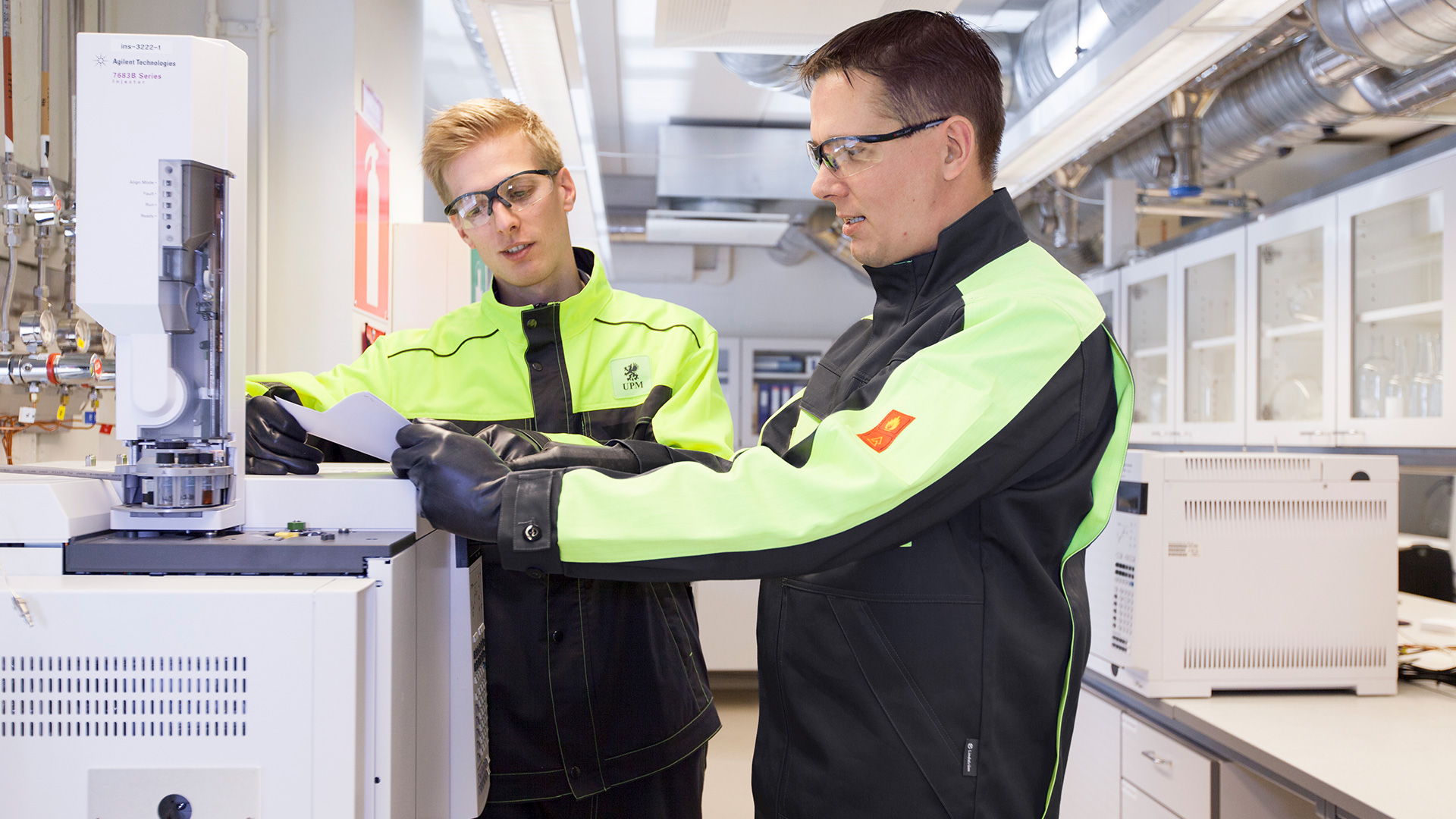 "That was a joyous moment. I realised that I was involved in something bigger than myself, something tangible instead of just an article in an academic publication. I'm a little competitive in the sense that I crave these moments of success."