TAKEAWAYS
1. Fauna Brewing is dedicated to funding wildlife conservation for endangered species via delicious craft beer.
2. To create their planet-friendly brews, Fauna Brewing has partnered with three carefully chosen conservation charities, each committed to protecting an endangered African animal.
3. To make the beers look as appealing as they taste, Fauna Brewing is using UPM Raflatac's Forest Film label material that is based on 100% wood-based raw-materials.
4. These sustainable labels support the company's mission to protect our environment.
The story of Fauna Brewing began in 2020 when Phil decided to support conservation efforts through one of his other passions – craft beer. He launched Fauna Brewing in July 2021, using brilliant brews to raise money for small charities doing vital work to save African wildlife species.
The final spark for protecting endangered animals lit when Phil was in South Africa studying predator-prey interactions as a part of his Zoology studies. He fell in love with wildlife and decided to become a safari guide after finishing university.
"I took a six-week course in Botswana, but unfortunately got sick and was not able to finish it. I also realized that being a safari guide is not something I want to do so I came back to England trying to think how I could find a job that would be related to wildlife in Africa," he tells.
Phil then started to work for a big travel agency selling South African holidays. Soon after, Coronavirus hit globally and forced him to think again. That is when he came up with the idea of Fauna Brewing.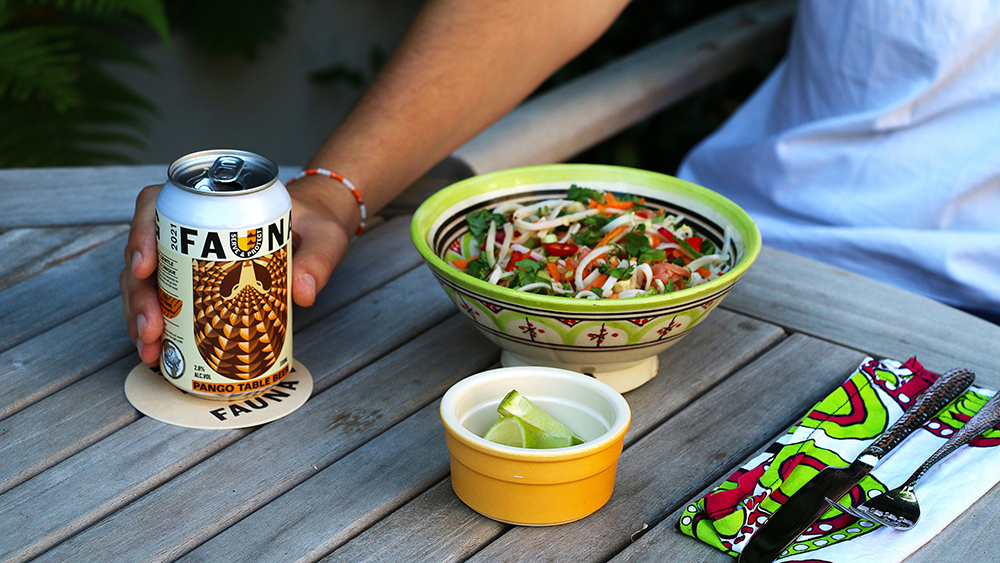 Combating species decline one beer at a time
Fauna Brewing combines Phil's two great loves, African wildlife and beer. It offers three craft beers: Cheetah Lager, Wild Dog IPA, and a low alcohol Pango Table Beer.
What differentiates Fauna Brewing from others is the concept behind it. The company has partnered with three carefully chosen conservation charities, each committed to protecting an endangered African animal. All three beers have their unique characteristics based on certain wildlife species.
"We partner with Cheetah Conservation Fund, Painted Dog Conservation Fund, and African Pangolin Working Group. I love the idea that each beer would have the same characteristics as the animal it's trying to save. For example, the Cheetah Lager is a bit like a cheetah. It's smooth and elegant, graceful and fast drinking, whereas the Wild Dog IPA is much more like fun, hoppy, sociable - like a pack of wild dogs, " Howard explains.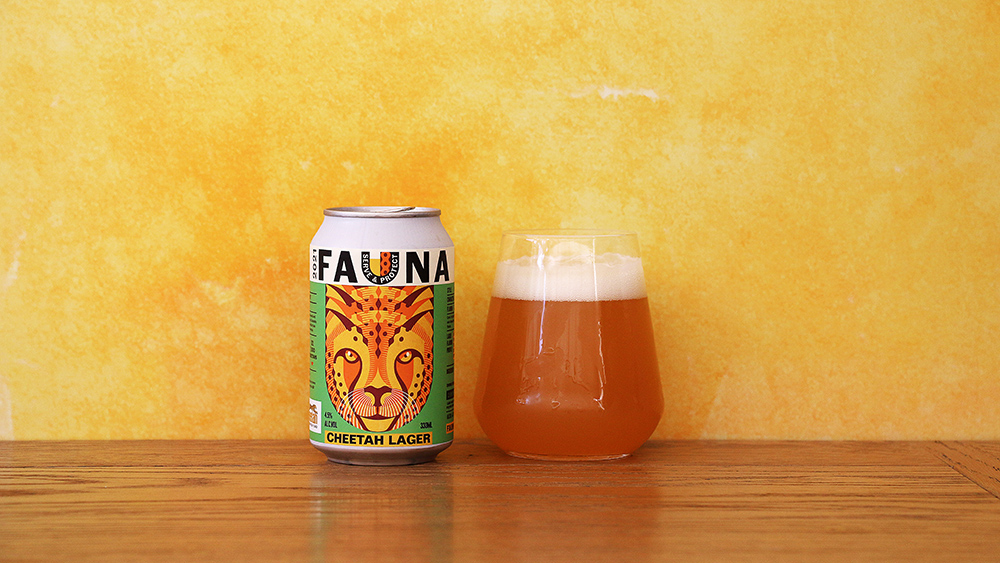 Fauna Brewing has managed to raise money for the chosen charities and made a real difference to the conservation scene. It has covered the cost for the support and care of two livestock guard dogs for the Cheetah Conservation Fund. Through the Painted Dog Conservation Fund, the company has removed 45 life-threatening snares that are a huge threat to many species, especially the painted dog. And through the African Pangolin Working Group, it has funded a satellite tracker to properly monitor the rehabilitation of pangolins back into the wild.
The right label brings craft beer to life
Raising money for the chosen charities would not have been possible without a good product. To make the packaging as appealing and sustainable as the story behind the beers, Phil wanted to find the perfect label material to go with it. Fauna Brewing even conducted a small study to see how the packaging affects people's perception of beer. The results clearly showed that the packaging and the label had a massive impact.
Phil was introduced to UPM Raflatac's Forest Film White label material by a leading UK label printer Eclipse Labels and was instantly charmed by its sustainability aspects. Forest Film is a 100% renewable alternative to plastics, and it uses UPM BioVerno naphtha, a 100% wood-based solution. It replaces traditional fossil-based options as it is identical in quality and performance compared to conventional fossil-based films.
The label makes the colorful and playful designs of Fauna Brewing come to life and makes the packaging that much interesting and appealing to customers. As the company states: "At Fauna, helping out is as easy as drinking a beer."