As the sun was rising, I entered the UPM Head Office, next to the Töölönlahti bay, feeling a little nervous. I was soon greeted by Marko, who gave me an introduction to UPM's various businesses. I used to think of UPM as a traditional forest industry company, so I was surprised to hear about its future-oriented and sustainable operations.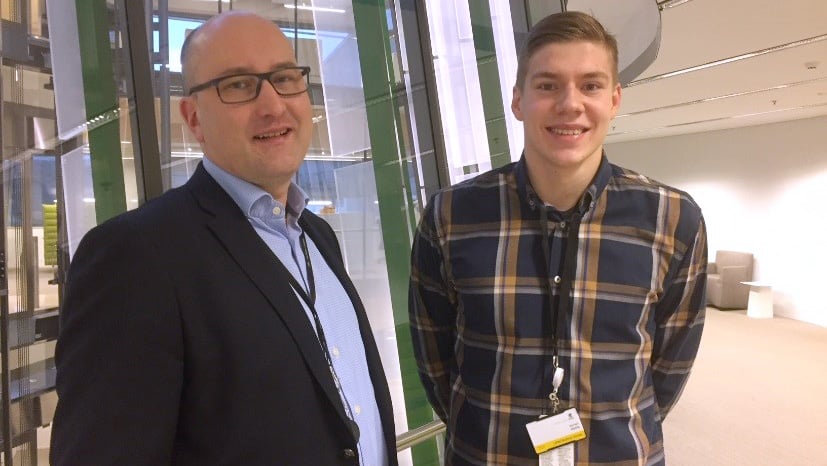 Marko Janhunen and Verneri Mattila

As I greeted Marko's colleagues, the last threads of my nervousness vanished, and I realised I had been feeling anxious for no reason at all. Back in the office area, a group of employees were typing e-mails, and it hit me that being able to type quickly with all 10 fingers is a huge advantage. After today, I will start to work on my own typing system, which currently consists of using only two index fingers! I quickly noticed one typical characteristic of leadership – you are always in a hurry. We did not get to spend very long in UPM's modern office space before heading to the nearby railway station and taking a train to Lappeenranta.

On the train, Marko told me more about his job description and our upcoming agenda in the mill. He said that travelling is an essential part of Stakeholder Relations, which is something that I would soon witness myself. It turned out that Marko had also gone to Mäkelänrinne High School, where I am currently studying, so we had that in common. We had some interesting discussions about studying, working life and internationalisation. The Vice President of UPM Biofuels, Sari Mannonen, also joined us for the trip. It was fascinating to learn about the education and work history of these directors, and get some valuable advice for my own future.

In Lappeenranta, I had the privilege of following some interesting discussions about the future of the bioeconomy and future innovations. One of the highlights of the trip was when I got to meet a Finnish Member of the European Parliament, Nils Torvalds. It was impressive to see and hear how two topics that I'm interested in, business and politics, are linked together.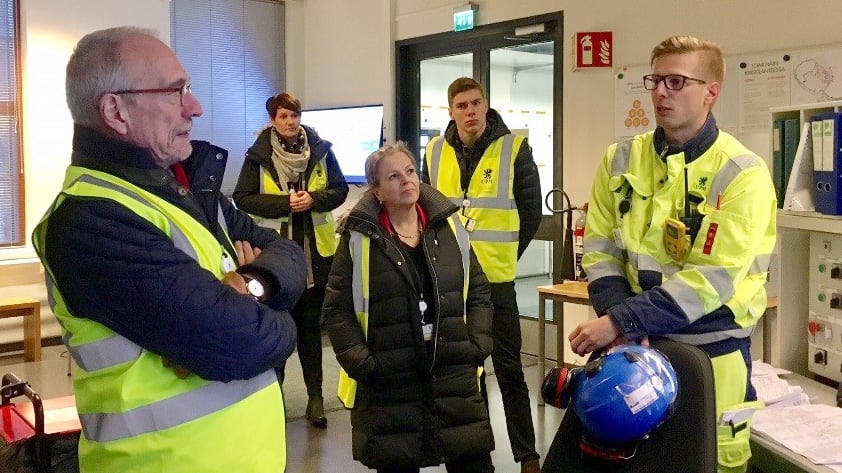 Nils Torvalds, Åsa Gustafsson, Elisabeth Ranschukoff, Verneri Mattila and Jaakko Nousiainen, Production Director of UPM Lappeenranta Biorefinery

Next we headed to the UPM Kaukas mill site. The Kaukas mills form the world's most versatile forest industry mill integrate, where the site's main raw material, wood, is used to produce pulp, timber, magazine paper, biofuels and renewable energy. Jaakko Nousiainen, Production Director at UPM's biorefinery, showed us around the unique, Monaco-sized mill site and gave us a tour in the biorefinery. We also saw the control room and laboratory where UPM conducts research on wood-based renewable diesel and naptha manufactured from dark tall oil.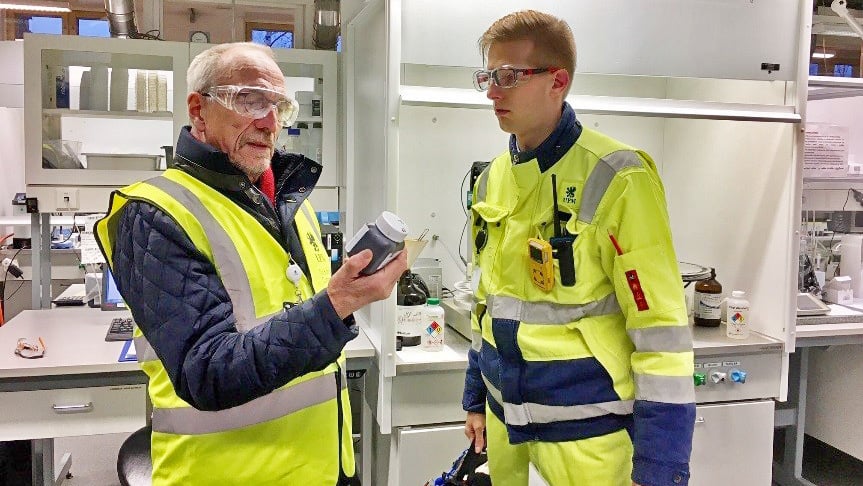 Nils Torvalds and Jaakko Nousiainen

Once again on our way back we had some very interesting discussions. It was inspiring to see how the directors genuinely enjoy the challenges, inspiring working environment and pioneering work at UPM. All in all, the day offered some useful insights on which to build my future studies and career. As Marko said: "Becoming a Director is not a goal on its own, it is part of a process of continuous learning and aspiration for new challenges and self-development. Focus on things that you are interested in and seize all opportunities and challenges."

I want to thank the organiser of the Thousand Young Leaders campaign, the Finnish Chamber of Commerce. Thank you also to UPM for their hospitality and especially to Marko Janhunen. This was a day to remember and it will inspire me for a long time!