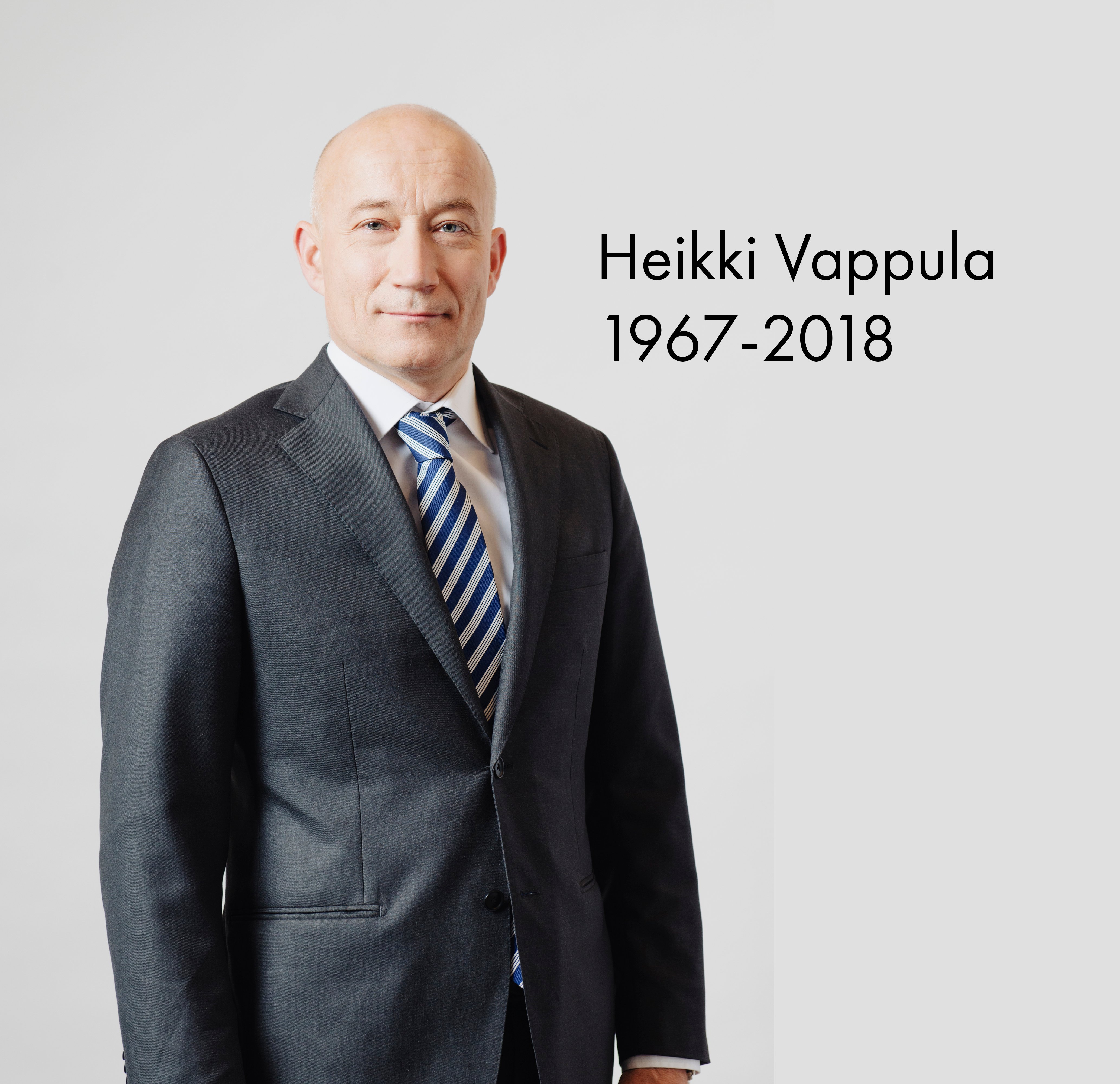 (UPM-Kymmene Corporation Changes board/management/auditors 24 November 2018 at 20:35 EET)
Executive Vice President of UPM Biorefining Business Area, Heikki Vappula is believed to have died in a plane crash while on a private trip in Zimbabwe on Friday. The authorities have confirmed that his name appears on the passenger list of the crashed plane.
Heikki Vappula was 51 years old. He joined UPM in 2006 as Senior Vice President of Global Sourcing. During 2010-2013 he acted as the President of Energy & Pulp Business Group. Since 2013 he held his current position. He was also a member of the Board of Finnish Forest Industries Federation. Before joining the forest industry Heikki had a successful career in Nokia Corporation for 13 years.
"We owe a debt of gratitude to Heikki who was a visionary and inspiring executive, always hungry for results. His insights and energy will be greatly missed by colleagues as well as business partners around the world," says Jussi Pesonen, President and CEO of UPM.
"On behalf of the Board of Directors and the entire Executive Team, I wish to extend our heartfelt condolences to Heikki's family. We wish everybody to respect the privacy of Heikki's family. This tragedy escapes all words."


For further information please contact:
UPM Media Relations, media@upm.com
UPM-Kymmene Corporation
Pirkko Harrela
Executive Vice President, Stakeholder Relations
UPM, Media Relations
Mon-Fri 9:00-16:00 EET
tel. +358 40 588 3284
media@upm.com
UPM
We deliver renewable and responsible solutions and innovate for a future beyond fossils across six business areas: UPM Biorefining, UPM Energy, UPM Raflatac, UPM Specialty Papers, UPM Communication Papers and UPM Plywood. We employ around 19,100 people worldwide and our annual sales are approximately EUR 10 billion. Our shares are listed on NASDAQ OMX Helsinki. UPM Biofore - Beyond fossils. www.upm.com
Follow UPM on Twitter | LinkedIn | Facebook | YouTube | Instagram | upmbiofore.com #UPM #biofore #beyondfossils

Published: 19:35 CET 24-11-2018 /GlobeNewswire /Source: UPM / : UPM /ISIN: FI0009005987