Finnish beauty brand LUMENE is the first to launch a biobased packaging application with both the jar and label made with UPM's innovative wood-based material, further processed by SABIC.
LUMENE's new jar and the self-adhesive label originate from renewable UPM BioVerno™ naphtha, produced by UPM in Finland. The naphtha is processed into certified renewable polypropylene by SABIC, a global leader in the chemical industry, and then converted both into commonly recyclable cosmetics containers and product labels printed on UPM Raflatac Forest Film™ label material.
LUMENE, a Nordic pioneer in circular beauty for over 20 years, chose to use biobased raw material in order to reduce the carbon footprint of their packaging.
"By cooperating with UPM and SABIC we are taking the next important step in our sustainability journey and driving transition to renewable resources. LUMENE's ambition is to have 80% of its packaging made from recycled and biobased plastics by 2025," says Essi Arola, Head of R&D Packaging and Sustainability at LUMENE.
"We are committed to replacing fossil-based feedstocks with renewable ones. This collaboration with LUMENE, SABIC and UPM Raflatac is an excellent example of a future beyond fossils, which is a key driver for UPM going forward," explains Juha Rainio, Sales and Marketing Director at UPM Biofuels.
Joint effort to reduce fossil-based plastic in packaging
This pioneering cooperation, in which both LUMENE's jar and film label are made with renewable raw materials, reduces the need for fossil-based plastics by over 60 tons per year while also reducing the packaging's carbon footprint significantly in 1,5 million jars annually.
The process begins when tall oil, a residue of the pulping process, is used to produce UPM BioVerno™ by UPM Biofuels. The wood-based renewable naphtha can be used to replace fossil raw materials in various end uses.
UPM BioVerno is then further processed by SABIC to make certified renewable polypropylene from their TRUCIRCLE™ portfolio. These certified renewable solutions, specifically resins and chemicals from biobased feedstock, are not in direct competition with the food chain and can contribute to reducing carbon emissions.
"We firmly believe that collaboration and innovation are driving the sustainable transformation of our industry. SABIC's certified renewable materials demonstrate how our TRUCIRCLE solutions can contribute toward our shared goals for carbon neutrality. We are delighted to work with our value chain partners LUMENE and UPM Biofuels as a further step towards creating a more circular and sustainable economy for plastics," tells Lada Kurelec, General Manager, PP & E4PS Business at SABIC.
By applying the mass balance approach1, LUMENE's jar producer is able to create commonly recyclable jars from the certified renewable polypropylene with a reduced environmental impact. This innovative package is topped with UPM Forest Film™ - a world's first film label material made with wood-based biomaterials.
"It's inspiring to work with passionate brands with ambitions to go beyond fossils. LUMENE took a holistic view of the whole package – using renewable fossil-free feedstocks in the primary plastic as well as the label. Both are critical to the brand experience and integral to the circularity and climate performance of packaging," adds Eliisa Laurikainen, Business Development Manager at UPM Raflatac.
All parties in the supply chain have ISCC PLUS sustainability certification and a verified amount of biobased feedstock is put into the manufacturing process to produce the certified renewable plastic packaging.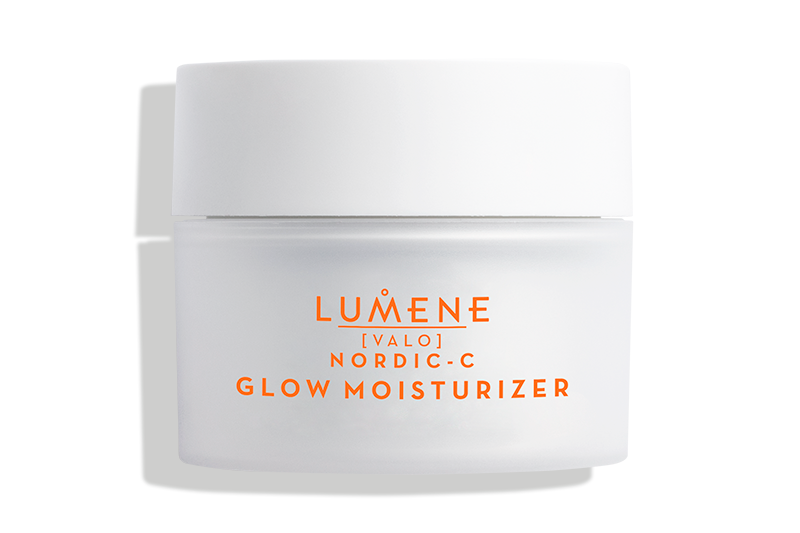 LUMENE's new moisturizer jars will have a reduced carbon footprint while using both a biobased jar and product label.
Reducing the use of fossil materials is a worldwide challenge and one of the best ways of tackling it is collaboration in the value chain. LUMENE, SABIC and UPM have joined forces to drive change in the packaging industry.
---
1 Mass balance accounting is a well-known approach that has been designed to trace the flow of materials through a complex value chain. The mass balance approach provides a set of rules for how to allocate the bio-based and/or recycled content to different products to be able to claim and market the content as 'bio'-based or 'recycled'-based. Source: Ellen MacArthur Foundation (Mass Balance White Paper).
For further information, please contact:
Juha Rainio, Sales and Marketing Director, UPM Biofuels, juha.rainio@upm.com, tel. +358 50 563 1337
Jenny Paulamäki, Global Head of PR and Communications, LUMENE, jenny.paulamaki@lumene.com, tel. +358 50 349 1733
Lindsay Clarkmead, Global Circular Economy & Sustainability Communications, SABIC, lindsay.clarkmead@sabic.com, tel. +34 648 246 318

UPM, Media Relations
Mon-Fri 9:00-16:00 EEST
tel. +358 40 588 3284
media@upm.com
Link to images: https://materialhub.upm.com/l/H-fjh25C6Rz9
UPM Biofuels

UPM Biofuels produces renewable and sustainable products for the transport and petrochemical industries. We offer our customers ways to replace fossil raw materials and reduce their carbon footprint. UPM's innovative, bio-based products are frontrunners in quality, usability and sustainability. In addition to renewable diesel, the UPM Lappeenranta Biorefinery produces renewable naphtha - an excellent wood-based raw material for plastics. www.upmbiofuels.com
Follow UPM Biofuels on LinkedIn | YouTube | #upmbiofuels #beyondfossils
UPM Raflatac
UPM Raflatac offers high quality self-adhesive paper and film products including label materials, graphics solutions and removable self-adhesive products. We operate 12 factories and deliver our sustainable and innovative products through our global network of distribution terminals. We are one of UPM's growth businesses and employ around 3,300 people. Our sales reached almost EUR 2 billion (USD 2.1 billion) in 2022. Find out how we are labelling a smarter future beyond fossils at www.upmraflatac.com.
Follow UPM Raflatac on Twitter | LinkedIn | Facebook | YouTube | Instagram
LUMENE Group
LUMENE Group is a Nordic beauty company with a turnover of EUR 79 million. The company develops and manufactures first class LUMENE skin care and makeup products as well as high quality CUTRIN hair products developed especially for professional use. The company has been recognized as one of Finland's most innovative companies in the Finnish Innovation Index (FII). In addition to the head office in Finland, LUMENE operates in Scandinavia, the UK and the USA. The latest markets include Germany and China, where the company mainly operates through e-commerce partners. Products are developed and mostly manufactured in Finland at the company's factory in the city of Espoo. LUMENE Group employs more than 300 people internationally. www.lumene.com
SABIC
SABIC is a global diversified chemicals company, headquartered in Riyadh, Saudi Arabia. The company has more than 31,000 employees worldwide and operates in around 50 countries. It manufactures on a global scale in the Middle East, Americas, Europe and Asia Pacific, making distinctly different kinds of products: chemicals, commodity and high-performance plastics, agri-nutrients and metals. Fostering innovation and a spirit of ingenuity, SABIC has 9,948 patents and pending applications, and has significant research resources with innovation hubs in key geographies around the world. SABIC supports its customers by identifying and developing opportunities in key end-use applications such as construction, medical devices, packaging, agri-nutrients, electrical and electronics, transportation, and clean energy.
Visit www.sabic.com