UPM BioVerno fuel for all diesel engines
UPM BioVerno is a sustainable Finnish alternative to fossil fuels that behaves in the same way as conventional diesel in all engines and fits seamlessly into existing distribution systems. Unlike first generation biofuels, UPM BioVerno has no blending limit, so distributors can even use it at 100%.
UPM BioVerno diesel - a genuine fuel choice for the future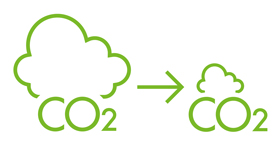 Up to 80% lower greenhouse gas emissions than fossil diesel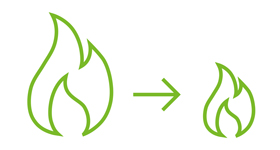 Cleaner combustion than fossil diesel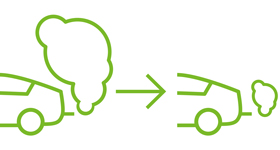 Lower tailpipe emissions on the road
UPM BioVerno diesel reduces tailpipe emissions from road traffic
Using wood-based UPM BioVerno diesel significantly reduces road traffic tailpipe emissions compared to conventional fossil diesel.
According to several studies, tailpipe emissions such as particle mass, hydrocarbon, carbon dioxide, nitrogen oxide and carbon monoxide emissions are reduced by up to dozens of percent compared to conventional diesel fuel, depending on vehicle technology.

UPM BioVerno diesel test results show similar or improved engine efficiency, without compromising engine power, when compared to fossil diesel. As a result of high energy content and density of UPM BioVerno renewable diesel the fuel consumption stays the same or is improved compared to conventional diesel.
UPM BioVerno reduces carbon footprint of shipping
Marine biofuels enable ship operators to cut their carbon dioxide emissions, eliminate sulphur dioxide emissions, reduce nitrogen oxide emissions by about 10%, and halve fine particle emissions. Current projections suggest that biofuels could account for around 5-10% of total marine fuel consumption by 2030.
UPM BioVerno was tested for the first time as part of a four-stroke engine development project at Wärtsilä's Vaasa Motor Laboratory in Finland. The tests showed that UPM BioVerno is an excellent substitute for fossil fuels. It clearly reduced sulphur dioxide and fine particle emissions.

More hard evidence was gained when international dredging company and shipping specialist Boskalis and the leading commercial supplier of marine biofuels GoodFuels Marine successfully tested UPM BioVerno diesel's suitability for maritime vessels.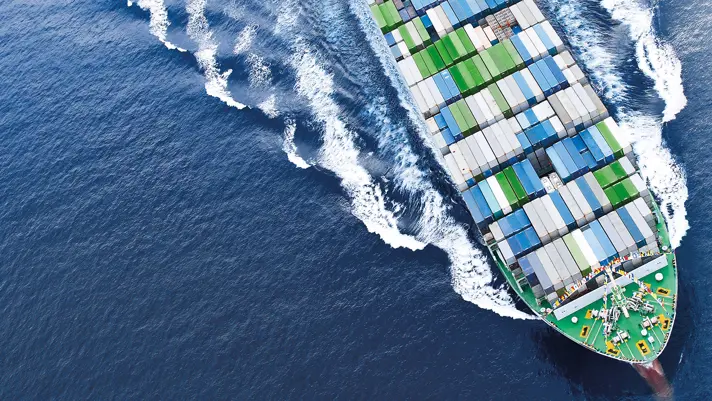 Testing UPM BioVerno in marine applications
UPM BioVerno renewable diesel features
Product information
Made by hydrotreating crude tall oil, a residue of pulp production
A pure hydrocarbon with physical and chemical properties that match fossil diesel fuel
A paraffinic, high cetane, sulphur-free diesel fuel with very low aromatic content
Energy content matching fossil diesel
May be blended with fossil diesel in low or high concentrations or used alone, unlike traditional biodiesel
Compatible with vehicle engines and fuel distribution systems
Use generates lower emissions (e.g. of particles) than conventional diesel fuel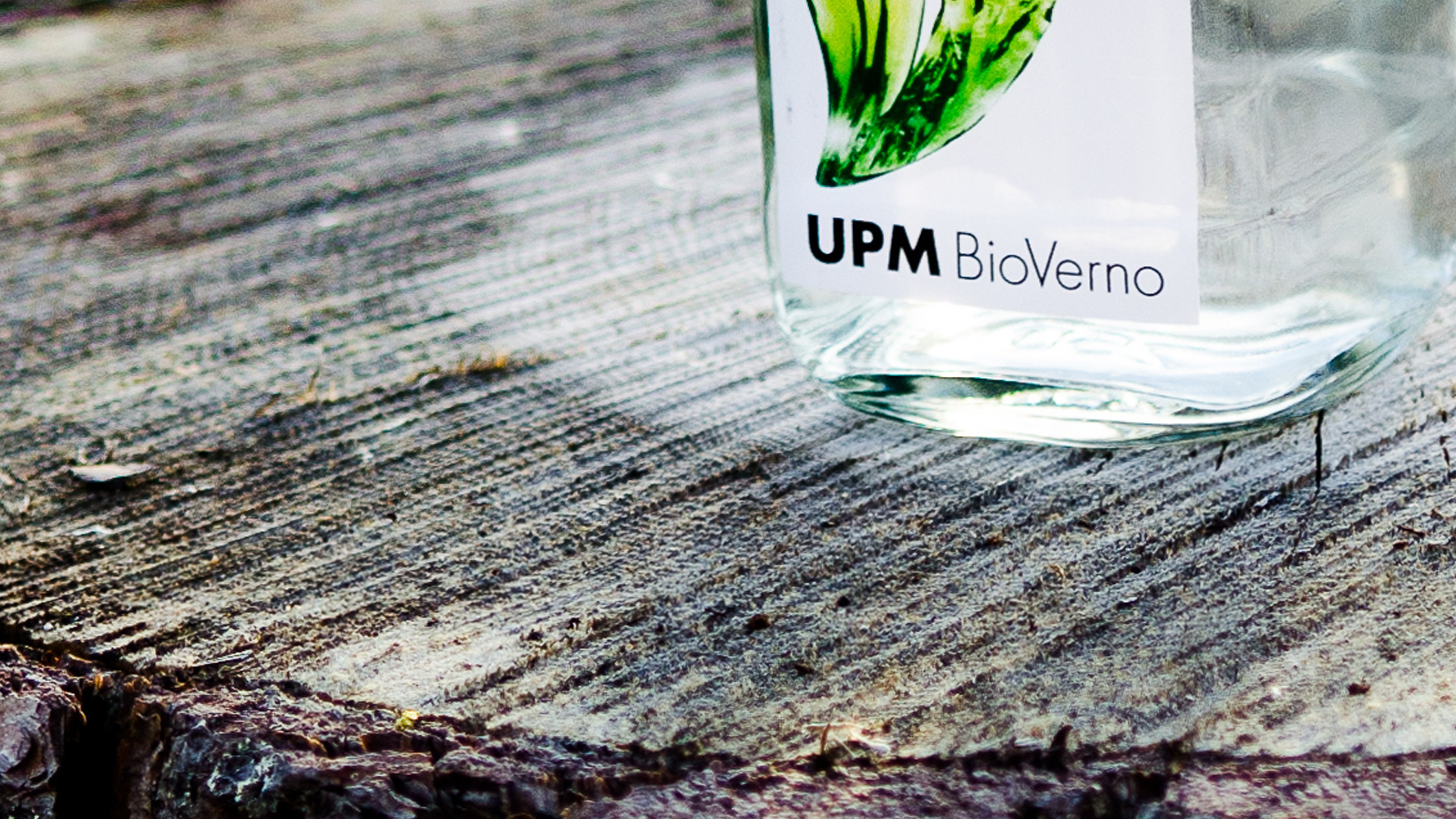 Principal quality features
Density: 805–820 kg/m3 (15 C)
Sulphur: max 10 mg/kg
Flashpoint: > 55 C
Cetane number: min. 60
Distillation, evaporated:

250 C < 65 vol%
350 C min. 85 vol%
Sustainability certification
ISCC EU, ISCC PLUS, RSB EU RED, RSB low ILUC risk and Finnish national sustainability scheme