New innovations: a Concept Car made using wood and fuel made from resin
For over 100 years UPM has been at the forefront of innovations in the wood industry. Our mission is to create value using raw materials that are both renewable and recyclable. Most of UPM's research and development funds are invested in developing new technologies and businesses. Last year we spent more than EUR 155 million on research and development, with the intent of making more with less.
Reflecting an innovative use of biomaterials in a completely new area, namely the automobile industry, the Biofore Concept Car is a prime example of our vision to lead the integration of the bio industry and the forest industry. In the Concept Car the majority of parts that were traditionally made from plastic have been replaced with UPM's durable, safe and high quality biomaterials.
Advanced biofuels are yet another current example of UPM's innovative work - the construction of a new biorefinery, with a production capacity of 120 million litres of wood-based diesel fuel, has been completed and commissioning is already started. The UPM Lappeenranta Biorefinery is the first of its kind in the world and it will soon begin to produce clean, technologically advanced renewable diesel fuel. The product will be available at Finnish petrol stations run by St1 and ABC.
UPM BioVerno, a renewable diesel fuel, is manufactured from crude tall oil, a residue of the pulp production process. To make pulp, resin, which is a natural extract of wood, is converted into crude tall oil, which in turn can be made into biofuel. UPM BioVerno is an innovation based on UPM's own research and development work. Suitable for all diesel engines, the fuel can be used to reduce greenhouse gas emissions by up to 80% when compared to fossil diesel.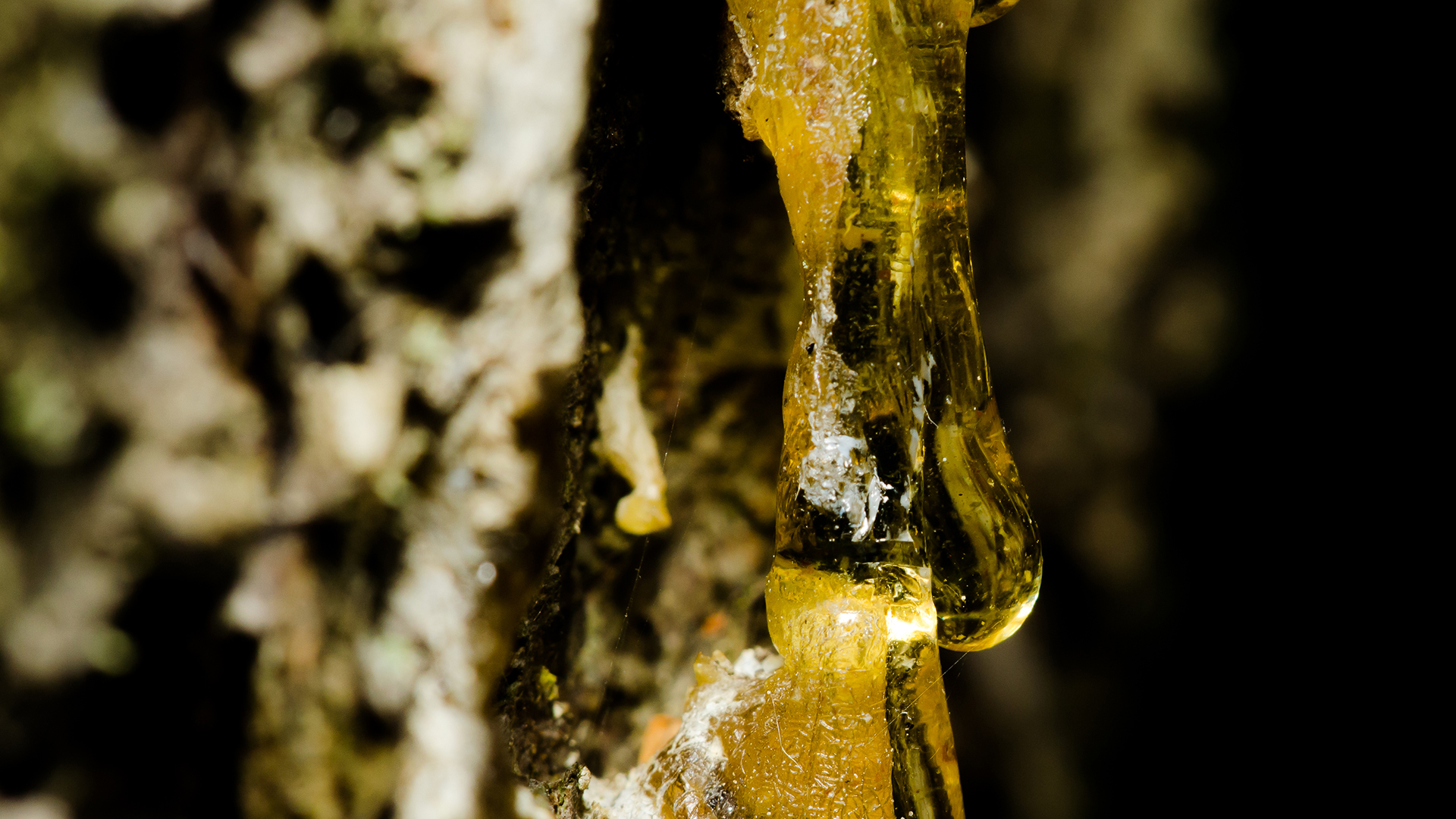 UPM BioVerno, a renewable diesel fuel, is manufactured from crude tall oil, which is a natural extract of wood and a residue of the pulp production process.

Biofuels can reduce traffic emissions
In the EU traffic is rapidly becoming the largest single source of CO2 emissions. As a quarter of all forests in the world are located in Europe, advanced wood-based biofuels are a worthwhile and competitive alternative for European renewable energy production. The forest industry is also one of the few industries in which there is enough capacity to undertake development work and invest in biofuel production on a commercial scale. When compared with fossil fuels, the most obvious advantage of wood-based biofuels is the reduction of greenhouse gas emissions, second only to the fact that wood-based biofuels do not compete with food production.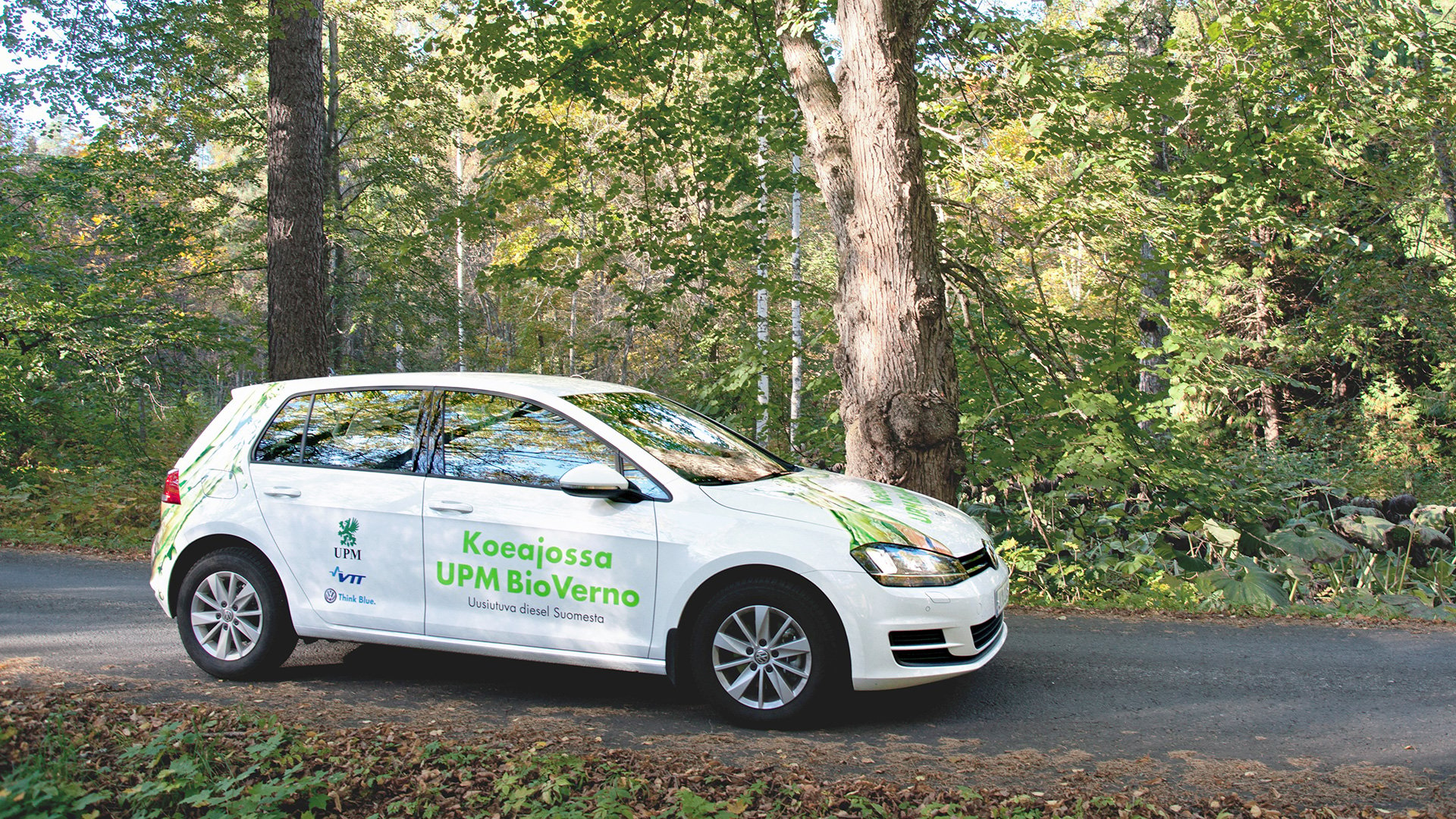 UPM conducted comprehensive testing focused on emissions, performance and consumption of UPM BioVerno diesel in cooperation with VTT.
Wood-based biofuels play an important part in the bioeconomy
Production based on biomass is becoming increasingly important in the Finnish and European bioeconomies. Our investments in wood-based biofuel technology considerably benefit the economy, creating more jobs in raw material production, technology and equipment manufacturing and production, as well as providing environmental benefits for all. Responsibly produced wood-based biofuels are a worthwhile alternative, reducing traffic emissions and dependency on oil while also increasing the self-sufficiency of the economy. Nevertheless, in the production of wood-based biofuels, accountability within the whole value chain has to be ensured.
Europe-wide legislation is needed to reduce traffic emissions
The EU's Renewable Energy Directive RED has heavily influenced the demand for biofuels. However, the renewal of the Directive has been underway for over two years. The associated ILUC Directive has implications for Finlandand for Finnish industry in particular, as it sets the framework for any future development of biofuels. This is intended to reduce the negative effects on the environment and find solutions to the debate over "food versus fuel". Solutions are currently being developed in the form of biofuels that are made from residues, waste and non-food raw materials. Finlandis a pioneer in the development of these types of biofuel.
In order to avoid complete fragmentation of the biofuel market, EU-level legislation is required. The renewal of the ILUC Directive needs to extend beyond 2020 to enable new investment in Europe. The recent report by VTT Technical Research Centre of Finland and the Government Institute for Economic Research in Finland states that increasing the use of biofuels is the most cost-effective way for Finlandto reach the 2030 goals set by the EU's climate and energy package. Major reductions in traffic emissions can also be achieved by using advanced biofuels that are suitable for current vehicles. Finland is obligated to increase the use of biofuels in vehicles to 20% by 2020. The biorefinery at UPM Lappeenranta accounts for 25% of this goal.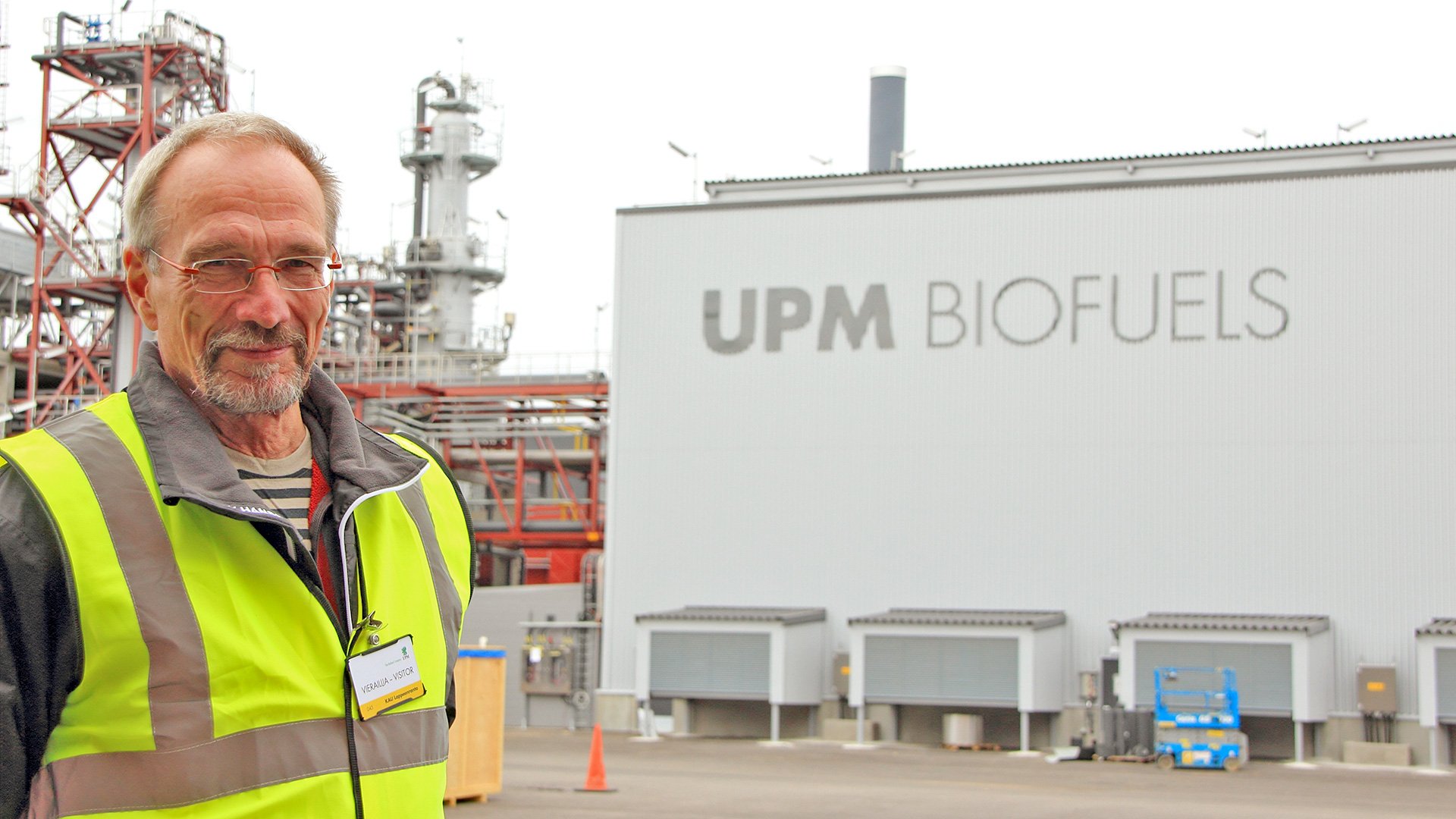 Nils Torvalds, a Finnish member of the European Parliament, has been chosen as the Parliament spokesman for the biofuel initiative. Amongst other issues, this initiative sets the framework for the development of biofuels in the future.
Cooperation between UPM and stakeholders to promote responsibility
In the forest industry, UPM is an important player, and one which operates according to the principles of sustainable forestry. Responsibility is essential to our way of working and also provides a competitive advantage. An obvious indicator of this is UPM's stock exchange listing as the best company in the paper and forest industry sector in the Dow Jones Sustainability Index (DJSI), both in Europeand globally, from 2014 to 2015. We aim to adhere to the principles of responsibility and to advance the opportunities provided by sustainably produced wood-based biofuels.
In order to develop our operations, we have cooperated widely with a diverse range of stakeholders, from our customers to environmental and civic organisations. We wanted to collaborate with WWF Finland on the biofuel project prior to production to promote a discussion about the environmental impacts and opportunities of advanced biofuels.