Approximately 140 years ago wooden spools were manufactured at Kaukas mills. The leftover wood material from spool production was used to make pulp. Today, the residues of the pulp production are used to produce renewable diesel, suitable for all diesel engines – cars, buses or trucks - without modification. We have come full circle from the beginnings of spool production at Kaukas, as the old spool factory conceals the control room, laboratory and the offices of the new biorefinery. Right next to it lies the actual biorefinery site with its tanks and the process area.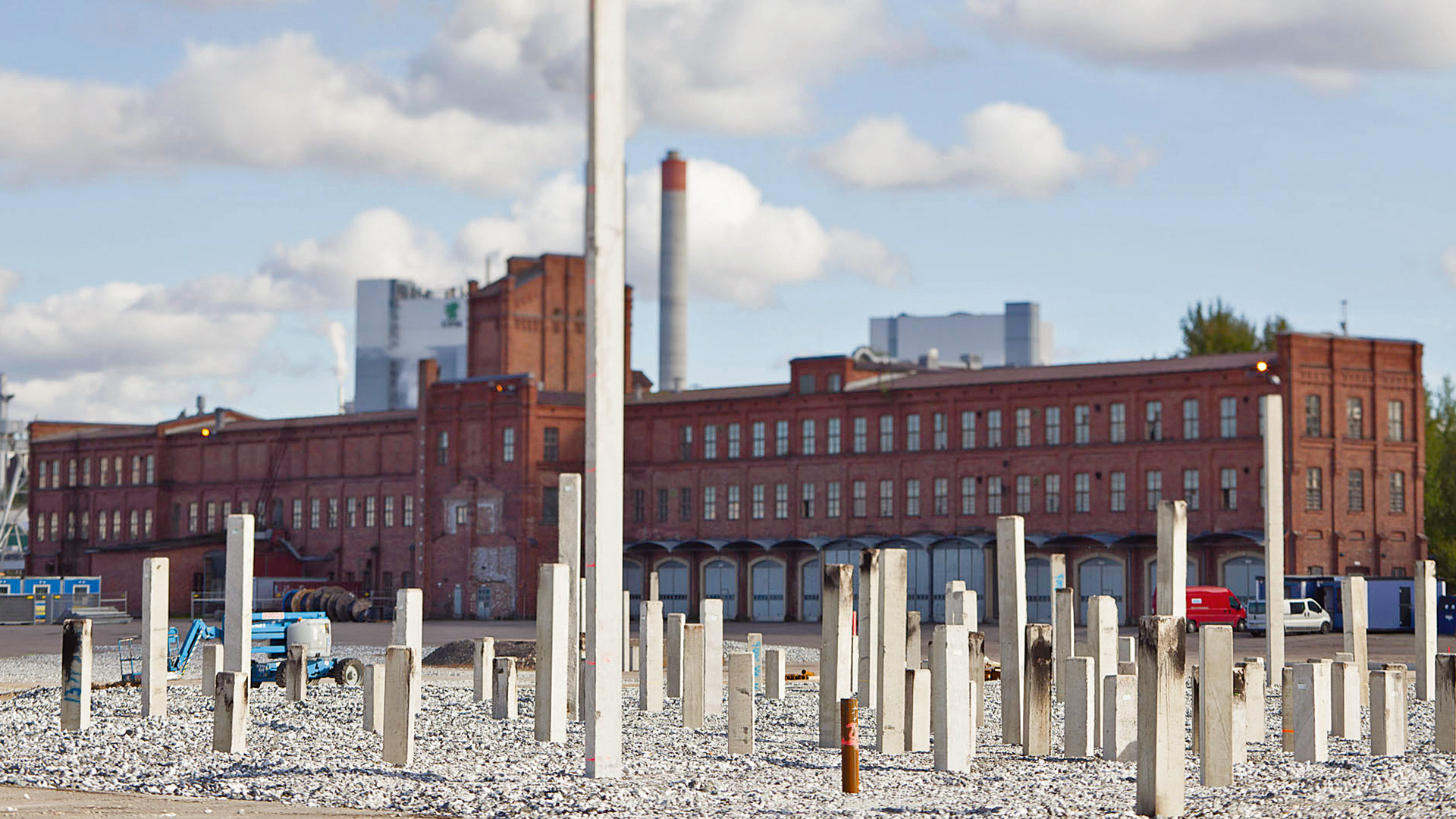 Construction of the biorefinery started in summer 2012 with pile-driving. The construction work, piping and electrical installation work employed 200 workers in total for more than two years, but this figure reached as high as 500 at the height of construction. Piping work alone resulted in 50 kilometres of pipe at the site. To build the biorefinery, 200 different supply agreements were made, most of them with Finnish workers and suppliers. To complete the construction demanded, thousands of hours of design and testing were required, combining knowledge from chemistry, process technology, oil refining and wood processing. It has taken time to register, certify and audit, to ensure sustainability and safety, and to thoroughly test a totally new product, but it has also taught and rewarded us. This novel renewable diesel has won several international sustainability awards for innovation – even before it was commercially available.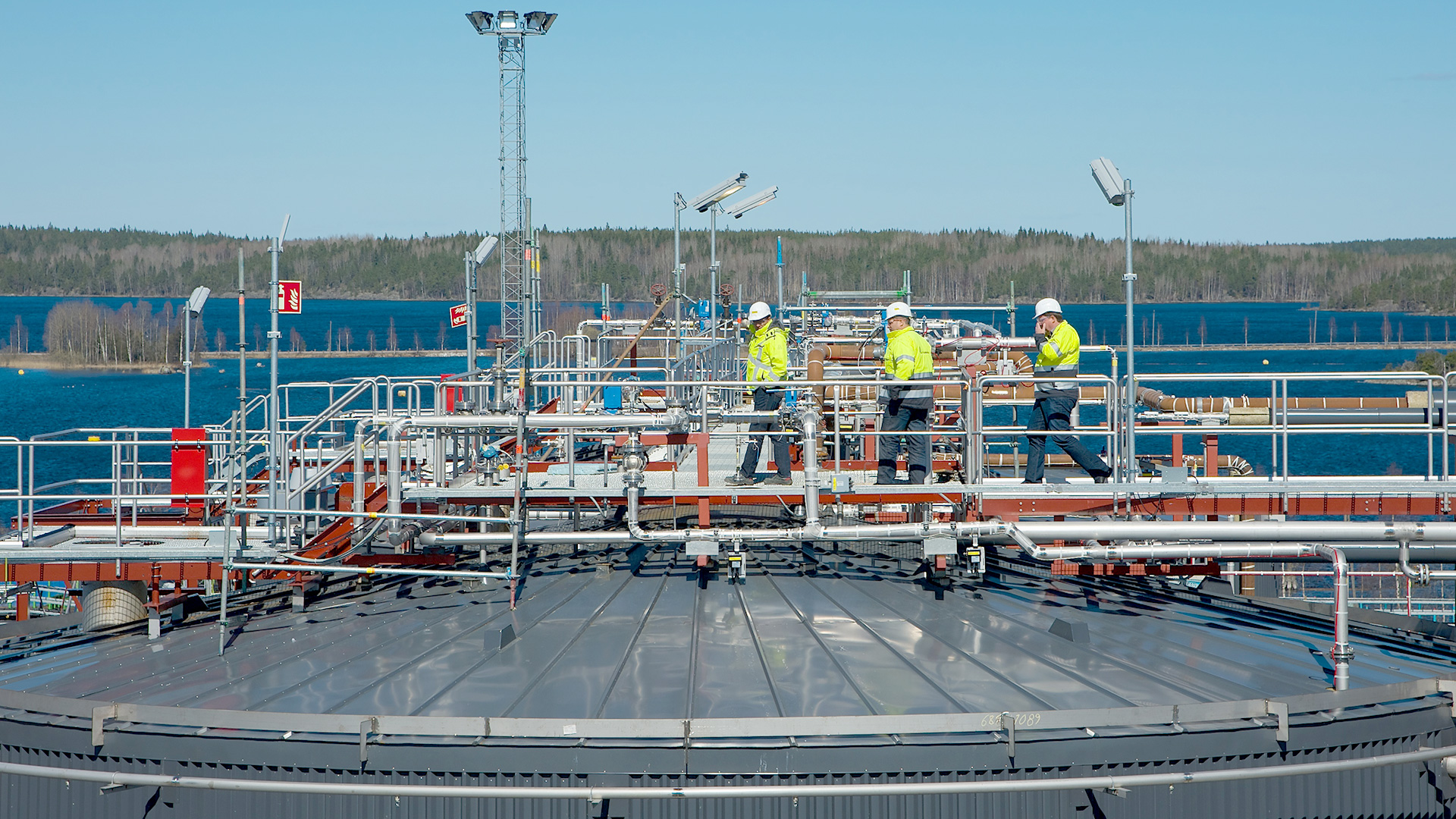 A workman is known by his work. Today, tall oil and renewable diesel are circulating in the pipes around the clock, 24/7. We have invested not only EUR 179 million to finance it, but also in the project's labour and operations organisation, and the whole biofuels team from research & development to sales, logistics and business development. The UPM Lappeenranta Biorefinery is run by 50 workers: operations engineers, maintenance personnel and process operators. In addition, the biorefinery employs 150 people indirectly in Finland. The first tank trucks will be soon loaded with the Finnish UPM BioVerno diesel and delivered to the customer. After a comprehensive test period it will eventually reach Finnish consumers through large Finnish service stations, St1 and ABC. When the biorefinery is in full swing, ten tank trucks will leave Kaukas mills every day for distribution.

UPM Kaukas mills in Lappeenranta, Finland, produce pulp, paper, energy and sawn timber – utilising wood efficiently. In addition to production, UPM Research and Development Centre at the Kaukas mill site aims for new innovations, such as wood-based diesel. The forest industry keeps changing but its wood remains. Finnish forest owners have been in a key position as the producers of high-quality wood-based raw materials for Kaukas mills since 1892. Now they are rewriting industrial history with us as this novel diesel made from domestic wood will soon fuel the cars of Finnish consumers. We want to keep Finland's wheels in motion, today and tomorrow – by driving cleaner traffic.